Happy Fourth of July, Everyone!

We get to learn some history about a subculture of the United States with this week's "must-try recipe", Crawfish Etouffee, a Cajun dish from Eunice, Louisiana Food-"e"-Friend, Michelle, of Ms. enPlace: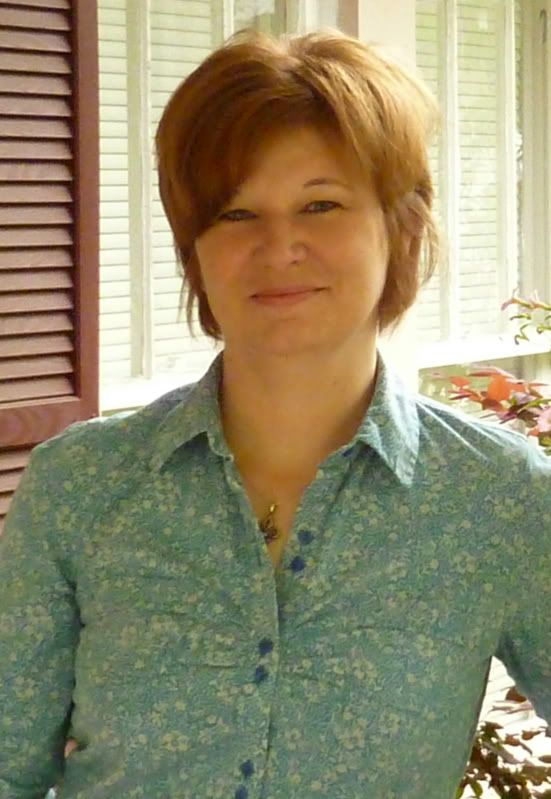 She says it is a common dish in S LA and one that would be most representative of the type of foods eaten there!
More about her and her blog:

1) Tell us a little bit about the "birth" of your blog. How long have you been blogging and why did you start your blog?
I have been blogging since October 2008, two months after moving back home to Louisiana. I grew up in S LA, but moved away for grad school and jobs–living in TX and the Midwest for about 12 years. It was the classic "don't know what you've got til it's gone" situation. I hadn't realized the uniqueness of my culture…the people, the food, the music, until I was no longer surrounded by it. I had taken a lot for granted, so when we moved back to LA, I wanted to make sure I never did that again. I also wanted to make sure that my son grew up with an appreciation for our culture. That's where my blog comes in. I use it not only to chronicle classic Cajun & Creole cooking (as well as other food finds), but also as a diary of sorts. My story of life in Louisiana, my story of rediscovering Louisiana. I want my son to be able to read my posts and not only learn how to cook typical Louisiana dishes, but to also have insight into our way of life.

My husband came up with the name because of my love for bad puns and word play and because of the fact that I organize to a fault. Lately I have been thinking about changing the name though.
2) I noticed one of your favorite cookbooks is What Einstein Told His Cook. Tell us more about that one… so what exactly did Einstein tell his cook?!
While this book does have many recipes, I suppose it's not accurate to call it a cookbook. The book is written by Robert L. Wolke, a former Chemistry professor and explains some of the science behind cooking. The author gives information on the science behind cooking with salt, sugar, fats, and different heat sources. What I like best about it is that he presents his information using my kind of humor–mainly bad and sometimes clever puns. For example, there's a section titled "Hominy Grits Does it Take to Educate a Yankee," which sends me into giggle fits. There's "Beet Me With a Cane," Fear of Frying," and for any poetry lovers out there, "Ode On a Greasy Urn."
3) What feature of your blog would you like most for us to know about?
The feature I'd like people to know about isn't anything flashy or fancy–it's that with each recipe, I try to relate a relevant story. Sometimes it might be the history of the dish. Sometimes it might be a childhood memory that the dish makes me think of. Other times, it's a glimpse into Cajun or Creole culture. Like it or not, my blog isn't just about recipes!
I love that about your blog, Michelle! I enjoy so much learning about other cultures and especially the food, and I hope all of you have enjoyed it today as well. Be sure to check out one of her blog's most popular recipes, Cajun Rice and Gravy, from our Star Recipes Collection. If you haven't added yours there, yet, we'd love to see what your blog's most popular recipe has been.
Now, on to our party! Check out our Make a Food-"e"-Friend (MaFF) Monday page for more information on what this party is all about, specifics about how to link from your blog, and for more on how you can be a Featured Food-"e"-Friend).
For our regular guests, just a few reminders before linking:
1) You can link a recipe or any type of food-related blog post (including giveaways or free food coupon offers). Make sure you use the URL for the actual post and not your blog (or those interested in what you are sharing may not be able to find it if it's not your most recent post and will miss out on what you wanted to share!).
2) Don't forget to link back to this potluck party, using either a text link or the button image. This is important to help spread the word about the party and so all the great recipes that people are sharing can be found and enjoyed. To make it easier:
This party's URL for a text link:
http://www.thesaturdayeveningpot.com/2011/07/maff-monday-19-meet-michelle-of-ms.html
OR
Button linking back to this week's party (highlight, copy and paste into your post):


3) Most of all, have fun and be sure to check out any recipes that interest you that others have brought to the party. (How else will you make new Food-"e"-Friends?!) Some weeks I am not able to make it around to all of the recipes shared, but I always enjoy seeing the different things that are linked at these parties and check back when looking for new ideas.
(Link-up open through Wednesday):
*
If you enjoyed this post, please consider leaving a comment, subscribing to receive e-mail updates of future recipes, or sharing it with your family/friends:
Find more great recipes at Titus 2sdays.
Wife to Chef John (The Chef) and Mommy to a 6-year-old son and 2-year-old daughter, Foodie, Coffee-Lover, Jesus-Follower. Loves purple. Favorite comfort food is chocolate-peanut butter but has found other indulgences due to needing to avoid too much peanut butter (food sensitivities).